I have recently jumped into the world known as Pinterest. It is the most wonderful, and addicting website ever! It is like a virtual cork board of all your favorite ideas, quotes, favorite websites, and recipes. So lately when nap time comes, that is where I'm usually at, perusing the new fad crafts and exciting things.
I decided I wanted to try and make something that I had "pinned" recently. I thought this was a cute, easy craft that could be enjoyed by all in the family.
This "I love you because" frame is actually pretty popular right now, google it, seriously. But I still couldn't pass it up, so here is what I did.
I got a frame that I liked that would match my other decor... (8x10 is a great size for this!)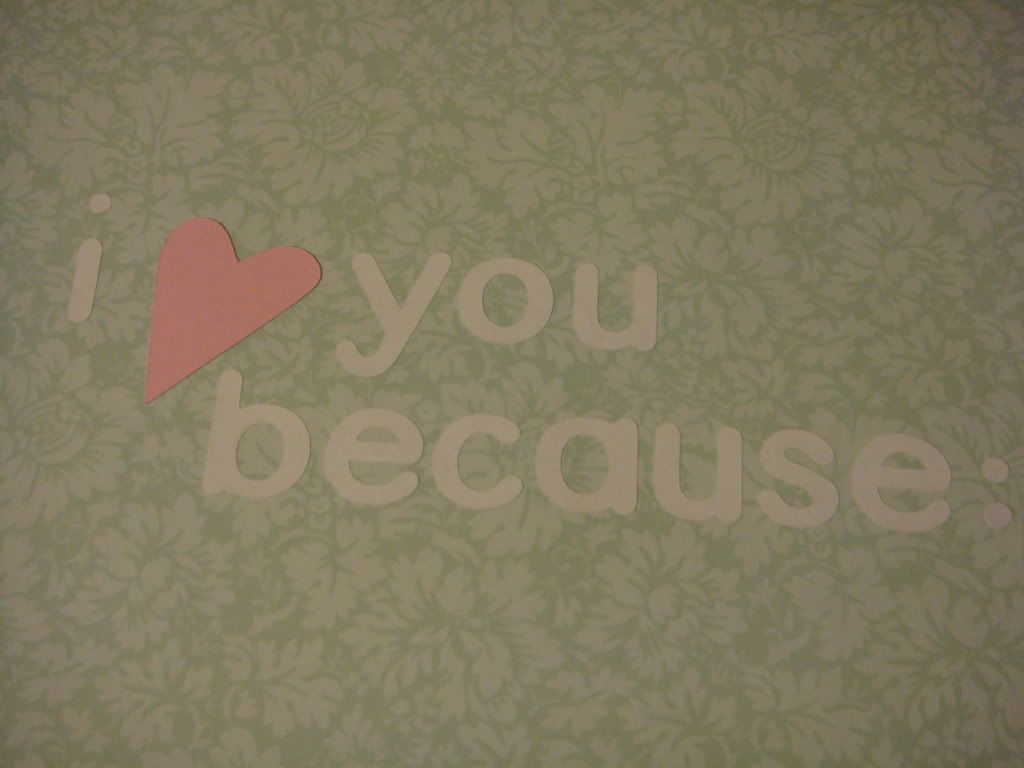 Then using some scrap booking paper and my Cricut to cut out the letters, I glued it all together! I chose to make it a little different than the original one I saw.
Then just cut your paper to the frame size, and (yay!) you have a new cute craft to hang up!
My husband might think I'm a little crazy for making and hanging this, but who wouldn't love to have little reminders of why they are loved? I love my new craft and look forward to all the fun lovey reasons my husband and I will share with each other! Happy crafting!